The Central Hub is the point that accepts incoming services and distributes them throughout the building. This Central Hub is housed in a panel box.
Where people will come to get valuable information and recommendation. It is the core element of your business. Your central hub will convey your research, knowledge, expertise and information you have.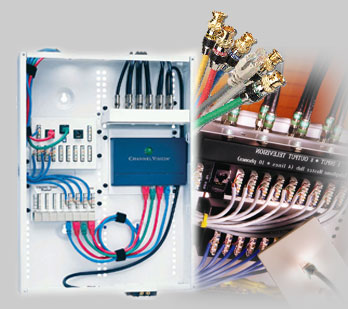 A structured wiring system uses a wider bandwidth wiring system; typically CAT5 for phone, fax and high-speed digital computer transmissions and IR control and RG6 Quad Shield for cable TV, digital satellite, cable modem and high-speed interactive video services. Given the stresses of everyday life and the increasing speed at which our lives unfold, it seems we are in pursuit of security, stability and comfortable surroundings. Safe-Tech's structured wiring helps you make the most of your home, letting you enjoy lifestyle enhancement and endless possibilities. Security. Luxury. Convenience. Its intelligent design takes home control and security to new levels, making your life easier than you've ever.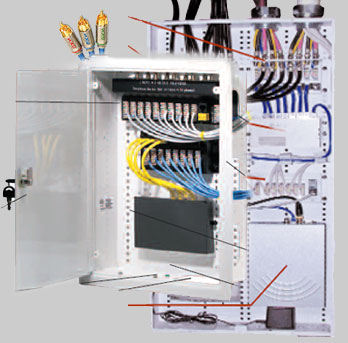 The last, and most visible, component of a Structured Wiring System is the outlet. High quality wall plates ensure a high performance end-to-end system. These wall plates make an attractive complement to the finish of the structured cabling in each room. Designer series is also available.
Our outlet plates are modular and may combine a mix of the following types of connectors: